If you have created an order on Yoins, here are the ways for you to check the inventory status and dispatched date about your order.
* Inventory status
There is the inventory status you can see when clicking on size buttons on each item page and it reads: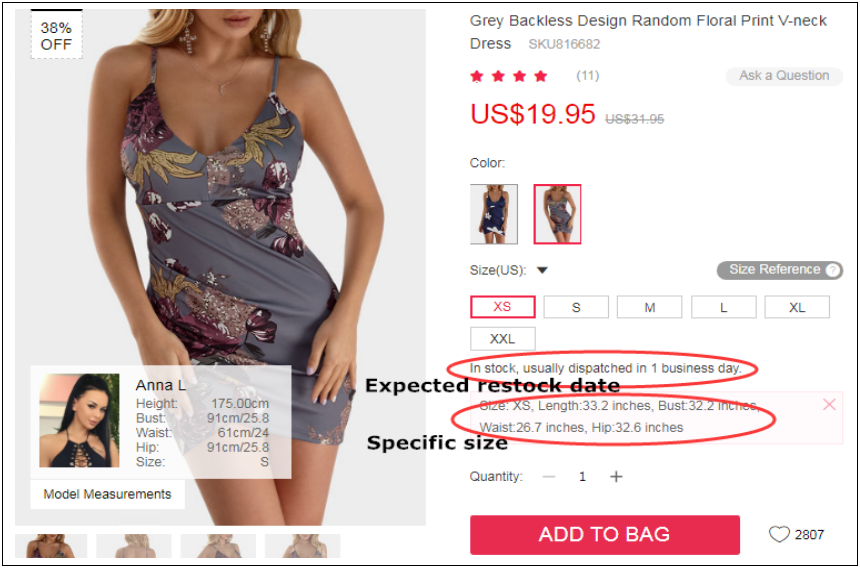 ○"In stock, usually dispatched in X business day." "Only X units dispatched in 1 business day."
If all the items in your order meet the above tips, congratulation, your order will be dispatched within 24-48 hours.
○"Restocking, expect in stock in X business days."

Don't worry. Please note that this restocks date will be updated continuously. As soon as the item is in stock, we will pack and ship it to you.
* Dispatch date
You can check the dispatch date in your yoins account.
Here are the paths:
2. View orders
3. View
4. Expected Dispatch Date
In addition, you will receive our email once you have created an order and have completed the payment successfully, then you can check the expected dispatch date in that email.
For example:
If you have any question about your order, you can also contact us for help.